Are you tired of your current job? Do you want to pursue a career in a lucrative and ever-growing industry? Then aesthetics might be the perfect fit for you!
As more people turn to non-surgical treatments like injections to help with anti-ageing and picture-perfect looks, a career in the beauty industry is becoming increasingly popular. Social media and their peers are driving the rapid market entry of millennials.
When compared to previous generations, they are investing more money in cosmetic procedures. As a result, aesthetics is undoubtedly an excellent industry to work in, and its popularity will only continue to grow.
What is An Aesthetic Practitioner?
A beautification specialist who treats the skin's superficial layers is known as an aesthetic practitioner or aesthetician.
So, can you do aesthetics without being a nurse UK? Or without getting aesthetics training? Considering they are not medical professionals, they cannot administer abrasive skin treatments or diagnose skin diseases. Since their area of expertise is specifically the enhancement and maintenance of healthy skin, they are sometimes referred to as skincare therapists.
You will perform a variety of non-surgical aesthetic treatments, such as body sculpting treatments, advanced facial treatments like skin needling and skin peels, device-led procedures with laser and radiofrequency, and so on. In addition to assisting the manager with other day-to-day responsibilities, you will contribute to the supply and maintenance of the treatment rooms.
Here are some of the most common treatments that are given by or assisted by an aesthetic practitioner:
Skin rejuvenation, such as pore reduction and blemish removal
Acne scar treatment
Anti-wrinkle treatment
Hair restoration and removal
Stretch mark removal
Pigment removal
Breast firming
Neck lifting
Non-surgical facelift
Lip enhancement
Fat removal
The market for the industry has been steadily expanding over the past few years, and Botox continues to be the most frequently requested non-surgical aesthetic treatment in the UK. The non-surgical aesthetics market is expected to be worth over £3 billion by 2024, while demand for cosmetic surgery has stagnated or slowed. These trends are reflected in the boost in online searches for aesthetics over the past four years, which increased by more than 100% in 2019 compared to 2017.
Usually, aesthetic practitioners work from a clinic. However, they can also work remotely depending on their qualifications and own a spa or therapy center.
Why is Aesthetics an Exceptional Career Choice?
If you're someone who knows about medicine and even if you don't know about the field, aesthetics can be an incredible career choice! To know how to become an aesthetician practitioner UK? What is an aesthetic practitioner? And what is an advanced aesthetic practitioner? You have to continue reading! It brings many benefits and perks for newbies as well as trained specialists.
Great earning potential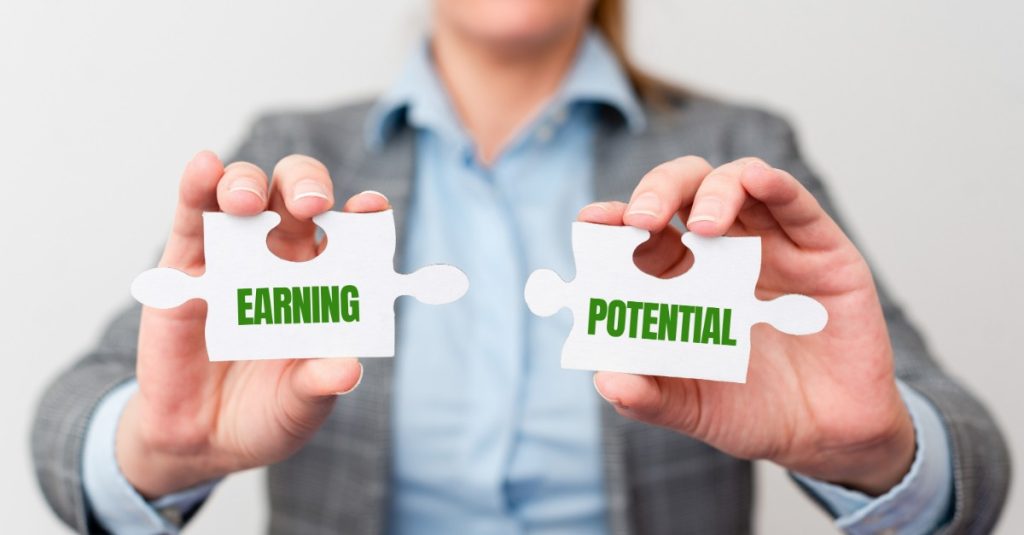 What's aesthetic practitioner salary? It goes without saying that aesthetics practitioners get paid well for their work. You can also decide how much you make and when you work in order to get the pay you want.
The majority of aesthetic procedures last between 10 and 15 minutes, but many cost hundreds of pounds per procedure. This demonstrates that aesthetics is a highly skilled occupation for which people are willing to pay.
There are numerous opportunities to make a living that is both lucrative and satisfying if you are willing to make an effort to establish a reputable clinic and build a list of dependable clients.
Establish your own business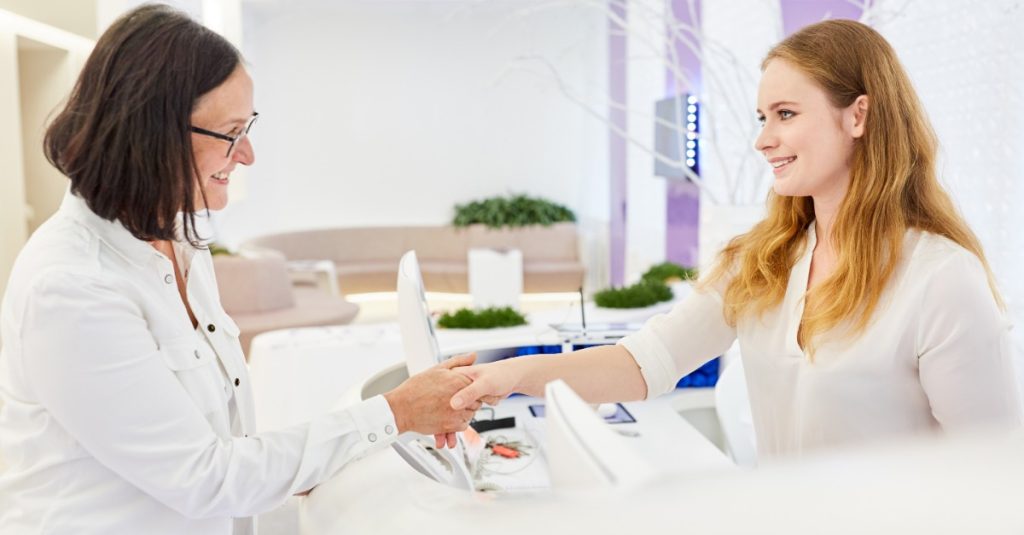 Non-medical or qualified aesthetic practitioner can start their own businesses by getting advanced aesthetic practitioner course or multiple aesthetic training courses. You can get these courses from best aesthetics training UK. One of the major reasons people choose to enter the aesthetics industry is the unparalleled sense of fulfillment and satisfaction that comes from running one's own aesthetic practice.
Not only can you set your own working hours, but you can also choose who you work with and put together a team of professionals who share your values and can help your clinic succeed. You can benefit from a flourishing clinic in a sector that is expanding rapidly as a business owner. You will be well-positioned to enjoy a long career in the field if you follow the necessary steps to establish a profitable clinic with a devoted clientele.
The significantly increased amount of time you can spend with each of your customers is yet another advantage of owning an aesthetics business.
For those of you who have worked in medicine and feel like you've spent the majority of your working lives rushing around and trying to meet the needs of a large number of patients with little time available, exploring the field of aesthetics may be a refreshing change. It is much easier to cultivate long-term relationships and devote the necessary amount of time to each patient if you enjoy interacting with patients and developing a rapport with them.
Enjoy work-life balance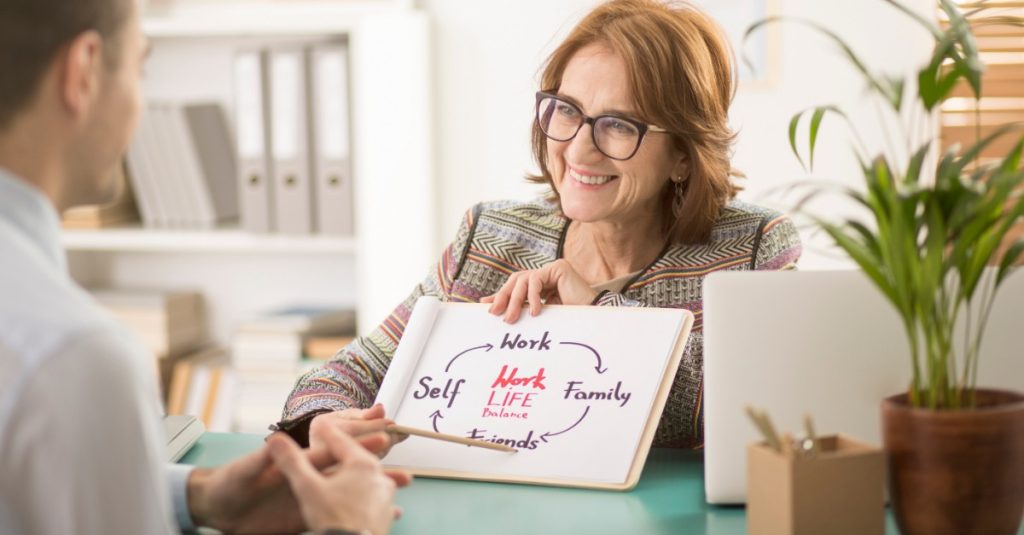 Mental health and family life can suffer as a result of the level of stress and pressure medical practitioners and other professionals experience on a daily basis. A much better work-life balance and schedule flexibility are possible for aestheticians. Aesthetics could be a great opportunity to spend less time worrying about work and more time focusing on your personal life and loved ones.
Lucrative market
Now is the ideal time to enter the medicine aesthetics industry, which is worth billions of dollars in the UK alone and continues to grow annually. Not only is there a tremendous demand for treatments, but patients are also increasingly seeking procedures from qualified professionals like doctors as a result of the growing awareness of the alarming lack of regulations.
Upon completion of your training, the British public will highly seek your services due to this niche demand for aestheticians with broad medical experience.
Creative and enjoyable career
If you're a medical aesthetic practitioner who's seeking creativity and mindfulness, this is the perfect career for you! A career in aesthetics requires creativity, which is both challenging and rewarding. Aesthetics provides the opportunity to enhance a patient's image and assist them in creating the best physical version of themselves, in contrast to traditional medicine, where you are attempting to rectify a negative health issue.
This not only indicates that you will be working in a predominantly cheerful and optimistic environment, but it is also a positive experience for clients. One of the primary motivations for choosing a career in aesthetics for many aestheticians is the chance to improve the lives of their patients.
How to Become an Advanced Aesthetician UK
How to become an aesthetician practitioner UK? Becoming an advance aesthetician UK is a responsible but fun career, as dealing with different clients on a daily basis is colourful. To become an aesthetician, there is no obligation to be a doctor or a nurse already. However, you need to get trained and certified in order to practice aesthetics.
Don't worry! Aesthetics training UK is not hard, and you can be a trained and certified aesthetician in a lesser period than you may think.
Training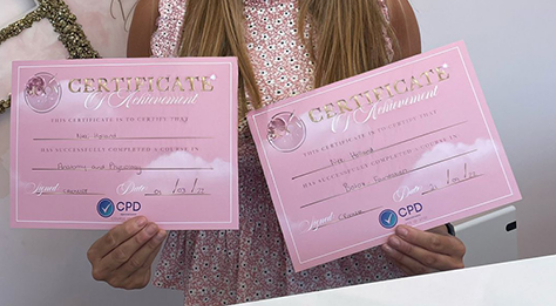 Training is essential to become a certified aesthetician. With extensive knowledge and training, one can become a successful aesthetic practitioner. While there is more than one route to becoming an aesthetic practitioner, here is the most common one:
You need to complete specific levels of training in order to become a certified esthetician, and you will practice according to your level of training.
A Level 2 qualification is the minimum requirement for working as a beauty therapist in a salon or independently. In a salon, this is typically referred to as the "junior" level. It allows the therapist to practice some of the most popular beauty treatments like waxing, manicures, and pedicures.
If you want to pursue more in your career and do specialised treatments, level 2 is not enough, and you will have to complete your level 3 training.
This fulfills every beauty requirement. Beauty therapists can learn more specialised treatments at Level 3, such as Swedish massage, intimate waxing, and makeup, after learning about general beauty treatments at Level 2.
Level 3 is sufficient for employment in a beauty salon or as a self-employed beautician offering the full range of beauty treatments. Beauty therapists who wish to specialise even further may choose to advance to Level 4.
The more advanced beauty treatments like IPL, laser, and micro-pigmentation are covered in Level 4. A Level 4 course will most likely be required if a beauty therapist wants to specialise in a more technical area of beauty.
Where to train to become a qualified aesthetician?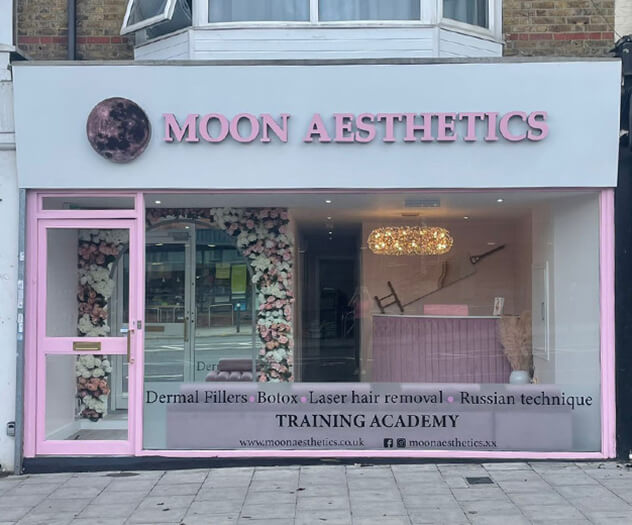 How to become a trained aesthetician UK? In order to become a qualified aesthetician, you need to be trained in an accredited training institution. You need to be educated in the best possible manner while getting hands-on training.
Moon aesthetics is one of the most qualified aesthetics training institutions in Essex and London. We provide a variety of training courses to make you qualified enough to do all the aesthetics jobs accurately.
With plumped Russian lips floating over the internet, lip fillers are the hottest trend in town.
Lip fillers are one of the best ways to boost your clients' confidence and transform their looks while not going over the board; if you want to ensure that you have all the necessary skills to satisfy your customers' demands, register yourself in our lip fillers training courses to equip yourself with all the skills needed to fulfill your customers' expectations.
Dermal fillers training courses
People these days are big fans of chiselled jaws and contoured noses. That's why they are so popular in the beauty industry.
In our dermal fillers courses, we make sure to keep you updated with the latest knowledge in the field. Our dermal fillers training courses provide all the information and skills that help you give your client exactly what they want.
One of the most demanded non-surgical aesthetic treatments of all time is Botox.
In our botox training courses, we cover all the knowledge and skills from basic to advanced levels. Naturally, Botox is one of the most frequently requested aesthetic procedures, so acquiring these abilities will be essential to your career.
Profhilo training courses
Profhilo is a cutting-edge, advanced moisturising treatment that nourishes and hydrates the skin.
Any sagging or aged tissue can be bio-remodelled using innovative technology to enhance the skin's overall appearance greatly. With the help of our training courses, you will be able to perform all these procedures safely.
Vitamin injections training courses
Vitamin injections are quite popular for skin rejuvenation and overall health. Injectables are more easily and swiftly absorbed by the bloodstream, and hence they are proven to be more effective than vitamin tablets. You can learn all the best practices to deliver your clients the best service.
Fat-dissolving injections training courses
Fat-dissolving injections can help you slim down and contour your body with results that last anywhere from two to four years.
If you regularly exercise and eat a healthy diet, the effects last even longer. In our training, you'll learn all the basics and eventually master the technique. 
---
FAQs
1) Can you do aesthetics without being a nurse?
Yes! At present, anyone in the UK can practise aesthetics. However, getting training and certifications from an accredited institution is mandatory. Yet, being a nurse can bring more rewards and fulfillment in your career.
2) Do I need a medical degree to be an aesthetician?
There are no requirements for medical education or training in order to become an esthetician. Medical estheticians must attend cosmetology or esthetician school to become licensed by the state after graduation. Estheticians frequently pursue specialised training to practise in medical clinics, hospitals, or dermatology offices, such as using lasers for hair removal or skin treatments.
3) How much does aesthetic training cost?
Aesthetics training institutions provide several training programs, and the training cost depends on the selected program.
Moon Aesthetics is well known for providing reliable and accredited training to all students making sure that they become skilful professionals. Join Moon Aesthetics training programs to get basic training or polish your expertise at the best prices in Essex and London.
4) Do I need insurance to be an aesthetician in the UK?
Having insurance is not mandatory. However, it is much recommended. There is a chance that treatments will be accused of negligence or malpractice against aesthetic practitioners.
You would have to defend any allegations on your own if you did not have adequate insurance. If you are found to be guilty, the defence can expect to pay a lot in legal fees and compensation. Moreover, some serious malpractice claims can result in compensation payments totalling thousands of pounds. So, it is always practical to be covered by reliable insurance.
5) What is Level 7 aesthetics training, and are the laws about to change?
Health Education England recommended that anyone providing Botox and dermal fillers be qualified for Level 7.
Due to the lack of regulation surrounding the aesthetics industry and concerns that the quality of training for aesthetic practitioners varied significantly by the provider. Getting a Level 7 is equivalent to a master's degree. Level 7 is not mandatory for cosmetic practices. However, there is a possibility of it becoming necessary to carry out all the injectables procedures.
---
How to Become an Aesthetics Practitioner with Moon Aesthetics?
If you want to kickstart or boost your career in the aesthetics field, look for a certified and accredited training institution like Moon Aesthetics.
We aim to equip you with the latest knowledge and techniques to make you stand out from the rest. Join Moon Aesthetics training programs if you're ready to become outstanding!